⌛ Transfer Your Credit Card Balance
October 1st, 2020
Transfer your balance to your new or existing SOCU Visa Credit Card in 2020 for amazing interest rates and NO Transfer Fees! This offer is too good to pass up.
---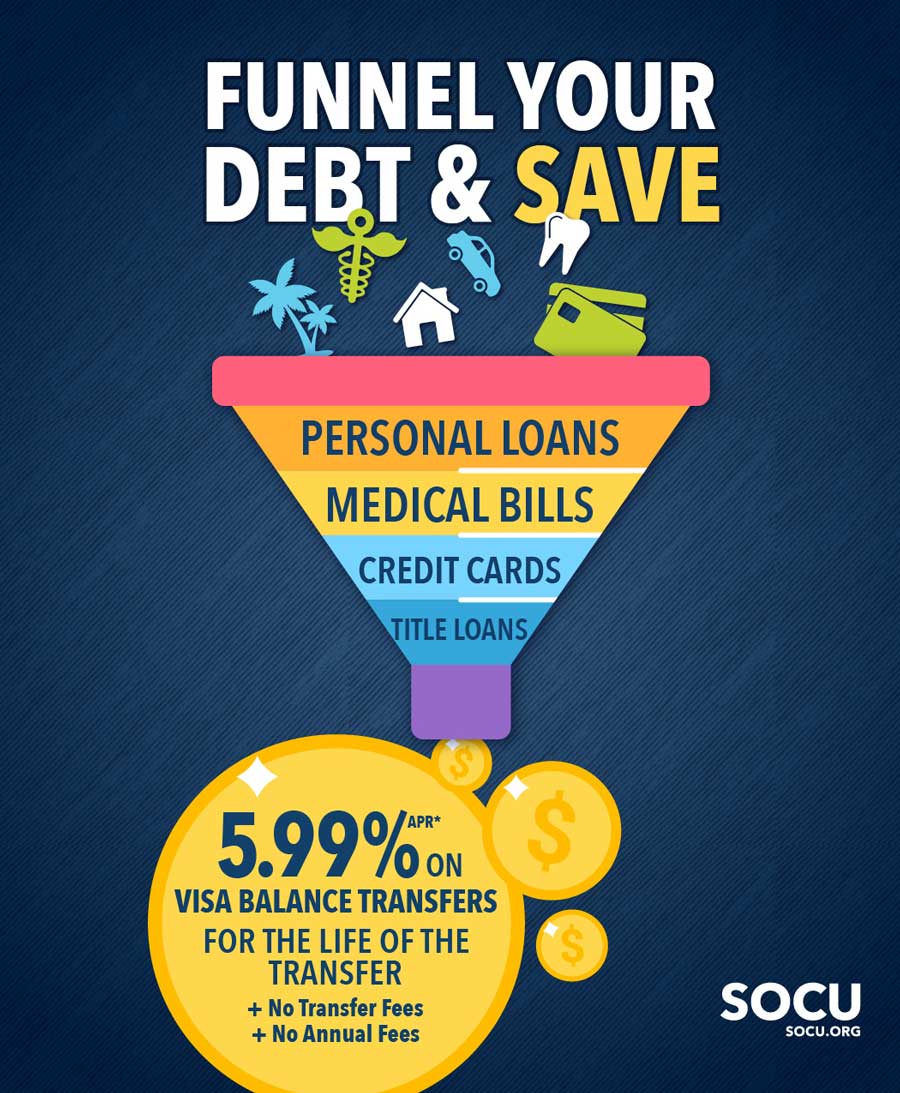 ---
Why should I transfer my credit card Balance to my SOCU Visa Credit Card?
For our Great Rates. This is a great way to get your balance paid down at a fixed rate over a certain time period.
---
How do I transfer my balance?
You can transfer your balance by applying for a NEW SOCU Visa Credit Card or transfer your current balance to your existing SOCU Visa Credit Card in 2 easy steps:
Complete the Transfer My Balance Form
Provide the Balance Transfer Form to SOCU along with a current statement for the card(s) you are transferring over.
The form can be delivered in the following ways:
Fax: ATTN: Plastics 815-673-8030
Email: plastics@socu.org
Mail: SOCU ATTN: Plastics 912 N Shabbona Street, Streator, IL 61364
Bring form into any SOCU branch
---
If I have questions about my balance transfer, what do I do?
Visit any of our branches to get more information on balance transfers.
Call us at 815-673-5577.
Loan Officers at our branches can also help you fill out balance transfer forms or answer questions.
---
Card Application Transfer Form Visa Platinum Perks Visa Platinum Edge
---
*All Visas subject to credit approval. The 5.99% APR promo rate will be in effect for the life of the balance transfer. Limited time offer. Promotions cannot be combined. SOCU is federally insured by the NCUA.