Secure Summer Travel Tips
Published: June 17th, 2016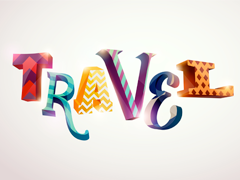 Are you going on a family vacation, business trip or getaway with your friends this summer?
Do you have a checklist of everything that you need to pack?
Financial Checklist
Be sure to add your credit union credit and debit card to your list. It is wise to take a couple of different payment options with you as well. Here is a check list you can follow as you get ready for your trip:
Bring VISA Credit Cards
Bring VISA Debit Cards
Get Cash from SOCU
Optionally get a VISA Gift Card from SOCU
Alert SOCU of your travel by calling us or emailing us.
Travel Details
If you run into the rare instance where a card transaction is denied or a facility does not accept cards, it is a good plan to have cash on hand.
Please plan on calling into SOCU to alert us of any trips you may be taking. By alerting us of your travel, we can note your credit and debit card in case of any issues. It doesn't matter if you will be traveling to Southern Illinois or overseas, it is best to let SOCU know about your travel plans. Here is what we need to know when you call:
Estimated dates of travel
Cards being used during travel
Your destinations
Flying or driving
Please have this information available when contacting your credit or debit card department.
---
Often times when vacationing, excitement and distraction can lead to forgetting to contact your credit union to alert them of your travel.
---
My Card is Blocked!
If you use your debit or credit card outside of your usual routine, there could be a chance that your card will get blocked. Your credit or debit card issuer may suspect fraudulent or unauthorized transactions if you travel. When a block is placed all transactions will be denied. This could then cause headaches for you that include, not being able to check into your hotel, pump gas or even dine out.
If your SOCU card gets blocked for any reason please call into our branch at 815-673-5577. The card services department will then review your account and unblock your card if no fraud is suspected.
If you plan on traveling to Wisconsin be sure to use your PIN number at Walmart and Walgreens.
We hope you have a safe trip and don't forget to CALL SOCU to notify us of your travel plans.