💵 Personal Loans with a Perk!
February 17th, 2021
Get 1% Cash Back on personal loans amounts up to $40,000.00!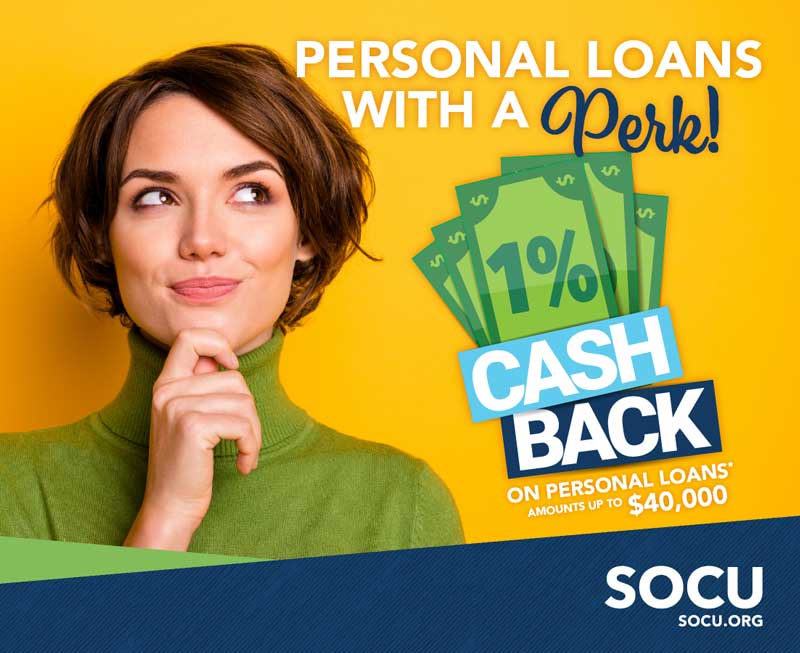 *All loans subject to credit approval. 1% cash back is only on personal loans with $5,000 or more in new funds advanced. Maximum $400 cash back. Loan must be opened for 60 days or 1% cash back will be surrendered. Not eligible on single pay notes. Limited time offer. Federally insured by the NCUA.