🏢 SOCU Welcomes Our New CEO!
January 4th, 2021
A word from Kathy
For the past 15 years, I have proudly led the outstanding team at SOCU to enhance the lives of our members and communities in the counties we serve. On February 1, 2021, I will retire from the credit union. While I have treasured the time spent working on behalf of the best members in Illinois, it is time for me to begin the next chapter of my life.
Our Board of Directors has prepared for leadership continuity by hiring Doug Patterson to the position of CEO. Doug has many years of banking experience and is uniquely qualified to take over leadership of this great institution. He will bring new energy to SOCU and will continue the tradition of providing new products and services to our members.
Thank you for 35 wonderful years at SOCU!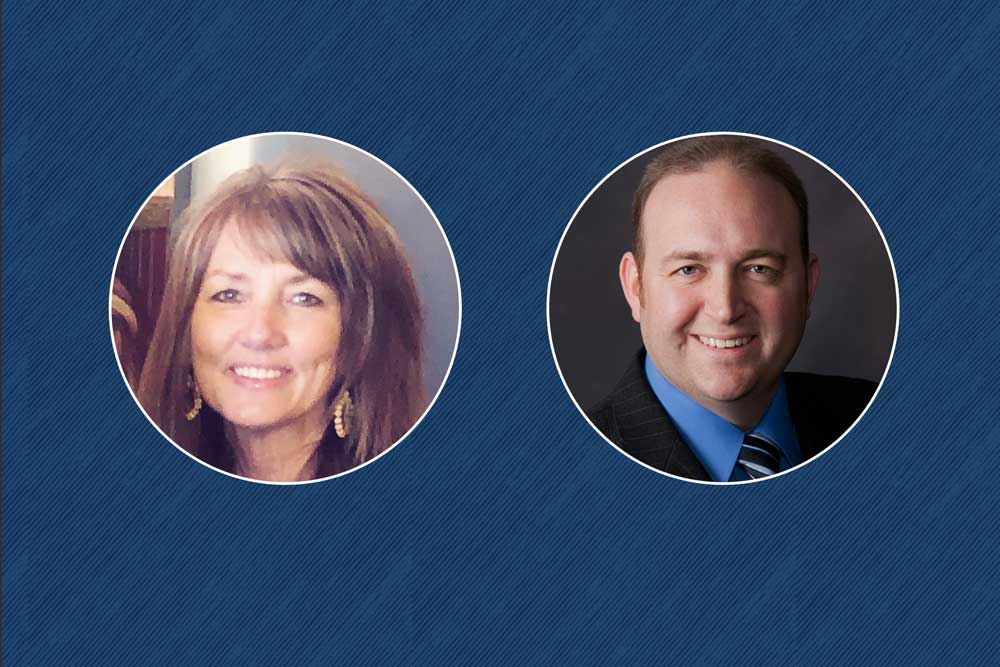 Doug, welcome to the SOCU family.
Doug Patterson is a Streator native who has lived and worked in the local area most of his life. His career in banking spans 23 years, the majority of that spent with Midland States Bank and its predecessors. His focus has been on commercial lending with additional experience in consumer lending, deposit products, underwriting, and compliance.
Doug resides in Streator with his wife Emily and their two daughters. He has been involved with numerous community organizations, including Relay For Life, Rotary, Knights of Columbus, United Way, Youth Service Bureau, Starved Rock Regional Center, Streator Firemen's Pension Board, OSF Community Advisory Board, and the Streator Chamber of Commerce.
Doug is excited about the opportunity to help build on SOCU's reputation of financial stability, member service, and community involvement. He believes that leveraging our local focus and strength, while expanding the credit union's product mix and reach, will better benefit our members and communities, and help people to realize their financial goals.
Meet the Executive Team

Board Of Directors
Mike Ralph
Harry Godfrey
Nathan Darrow
Tony Miles
Robert A Lee II
Donald Luckey
Scott Bulthuis
Supervisory Committee
Scott Carpenter
Ty Eshleman
Ron Schmitt
Beckie Chismarick
Patrick Montgomery
Kevin Vickers