Coronavirus Information
February 10th, 2021
HOW SOCU IS RESPONDING TO THE CORONAVIRUS
⚠️ SOCU LOBBIES WILL REOPEN EFFECTIVE FEBRUARY 16, 2021! ⚠️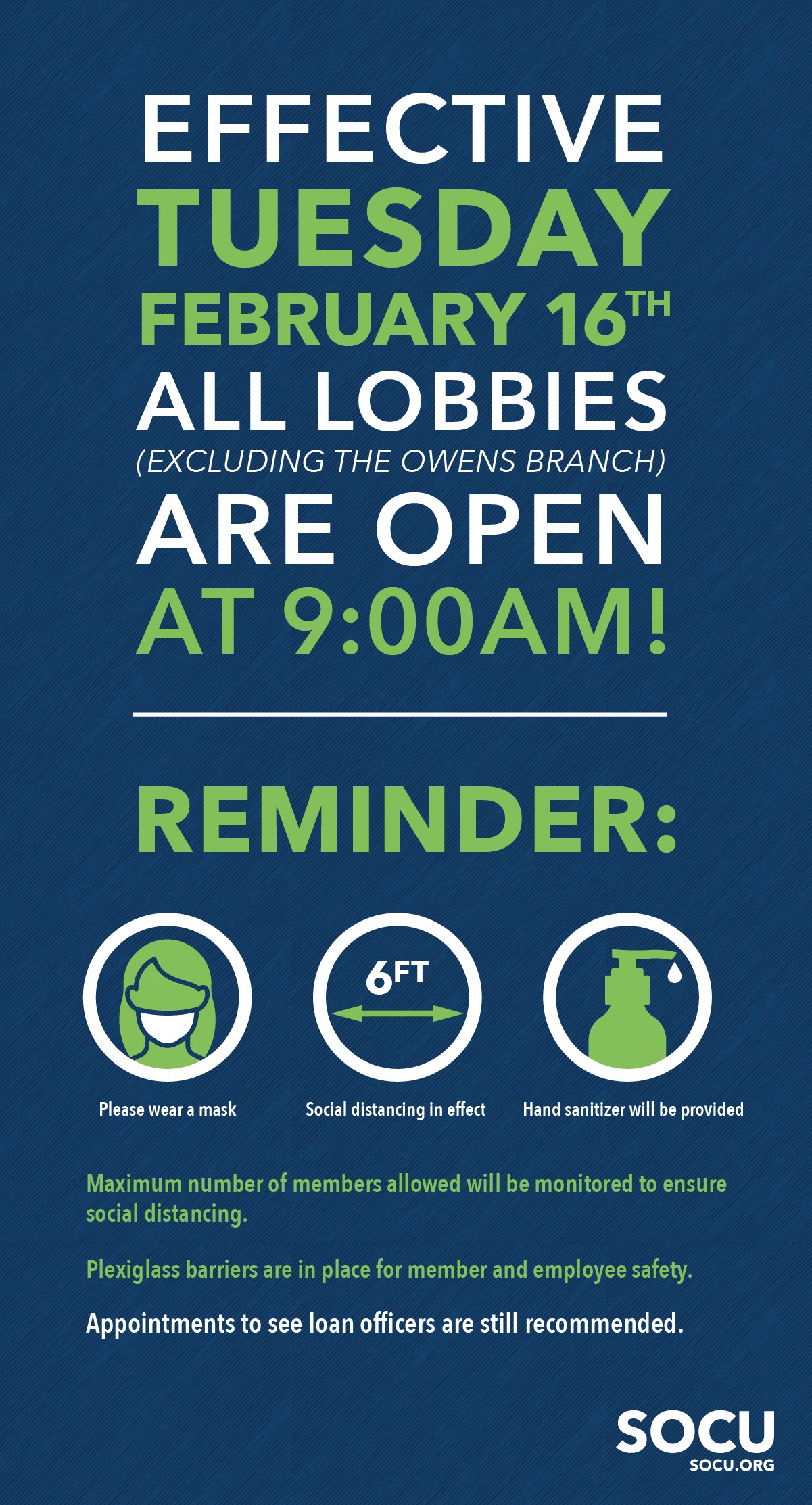 Maximum number of members allowed will be monitored to ensure social distancing.
Plexiglass barriers are in place for member and employee safety.
Appointments to see loan officers are still recommended.
---
Prefer to keep your distance?
• YOU CAN ACCESS YOUR ACCOUNTS, pay bills, make loans payments and
transfer money to other accounts using Online Banking, the SOCU Mobile App
(Android/iPhone), or Audio Banking (815-240-8437) at any time.
• Mobile Check Deposit
• Utilize ATM's
• Direct Deposit
• Utilize Drive Through, and Night Drops whenever possible
• Apply Online for Loans & e-Sign documents
• Our Member Service Center is available 8:00 am-5 pm Monday-Friday and
8:00 am-3 pm Saturdays. Just call 815-673-5577 or 800-595-2454.
We understand this outbreak may cause some financial challenges and we're here to
help.💙 Need Coronavirus financial assistance? We can help. Learn More