Join SOCU
Membership is open to anyone residing or working in LaSalle, Livingston, Marshall, Grundy, Putnam, Woodford, McLean, Bureau, Stark, Peoria, Tazewell, Ford, Iroquois, Kankakee, Will, and Kendall Counties (including all relatives).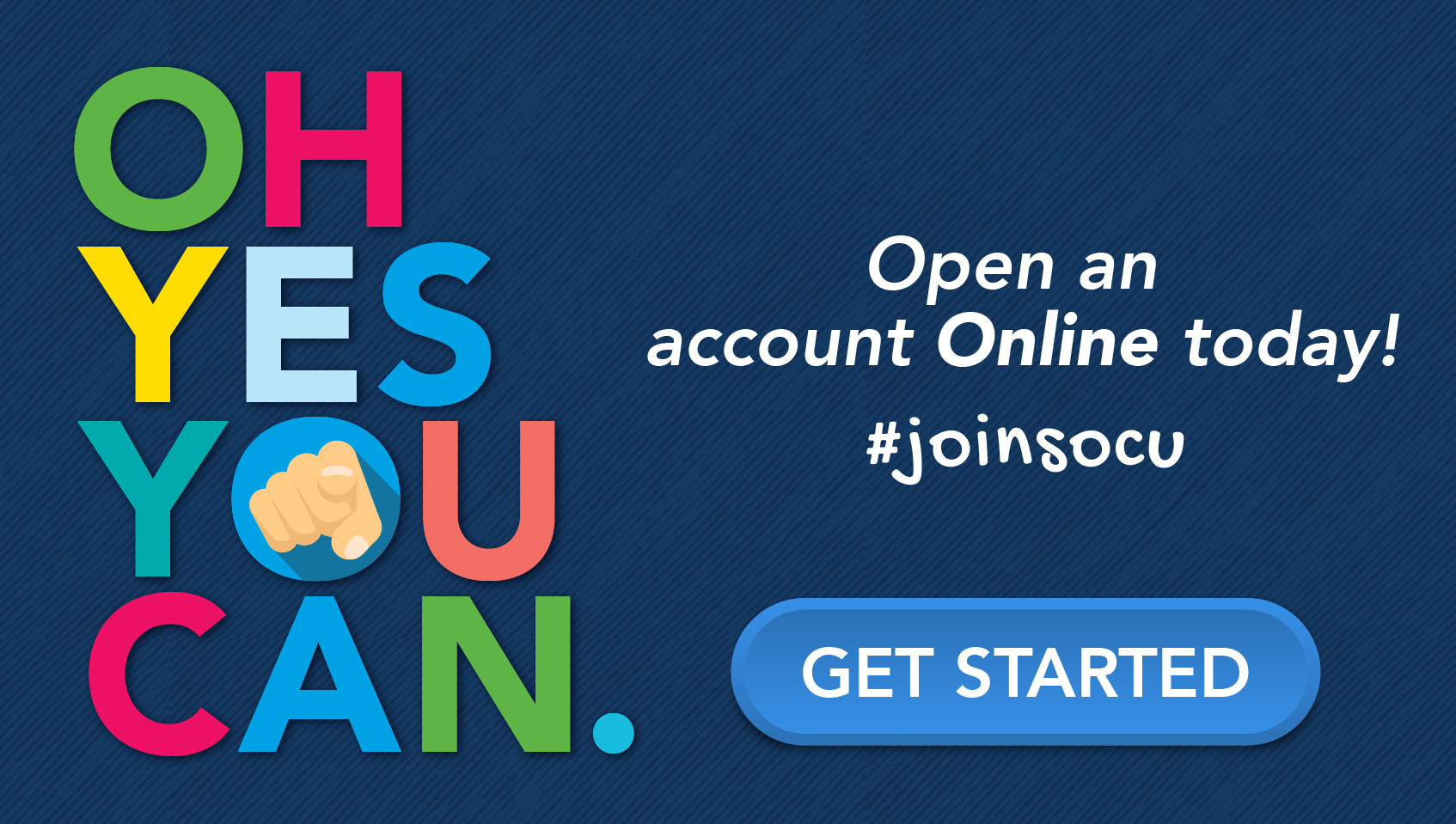 SOCU has branches in 5 cities, Streator, Ottawa, Dwight, Morris and Pontiac Illinois.
---
What Do I Need?
Please have the following information on hand before you begin opening your new account, and review Credit Authorization & Identity Authentication and Important Information about Procedures for Opening a New Account disclosures below.
Valid Government Issued ID
Current Email Address
Social Security Number
Debit Card to fund Account
Why Do We Need This?
There are some requirements you must meet in order to open your SOCU account online. In order to join SOCU online, you must be able to acknowledge the following:
You acknowledge that:
Qualify for SOCU membership
Be a U.S. Citizen or U.S. resident alien
You are 18 years of age or older
This account will be used for personal use only
If you are unable to confirm the above requirements, we cannot open your account online. Please stop in any branch or contact our Communications Center at (815)673-5577 to further assist you.
---
Other Ways to Become a Member @ SOCU
Stop into any branch and open up a savings account for only $1 & we'll pay the $1 for you!
When you buy a vehicle at a dealer a savings account will be opened with us for only $1 & we'll pay the $1 for you!
---

Credit Authorization & Identity Authentication
By proceeding with this application, you authorize SOCU and its affiliated consumer reporting agency/agencies to access your credit file to authenticate your identity, process your application for a SOCU account and for consideration of the products and services you select or other products or services SOCU may offer you. You acknowledge and understand that SOCU may review your credit history and past banking relationships before an account is approved. You also acknowledge and understand that you may be asked questions based on the information contained in your credit file as part of this process.

Important Information about Procedures for Opening a New Account
IMPORTANT INFORMATION ABOUT PROCEDURES FOR OPENING A NEW ACCOUNT
To help the government fight the funding of terrorism and money laundering activities, Federal law requires all financial institutions to obtain, verify, and record information that identifies each person who opens an account.
What this means for you: when you open an account, we will ask for your name, document address, date of birth, and other information that will allow us to identify you. We may also ask for your driver's license or other identifying documents.