🎁 Fresh Start Frenzy is Back for Fall 2023!
Fresh Start Frenzy has returned for Fall 2023! Stop into an SOCU branch and refinance your current No Hassle Loan, plus add an additional $250 for a limited time only!*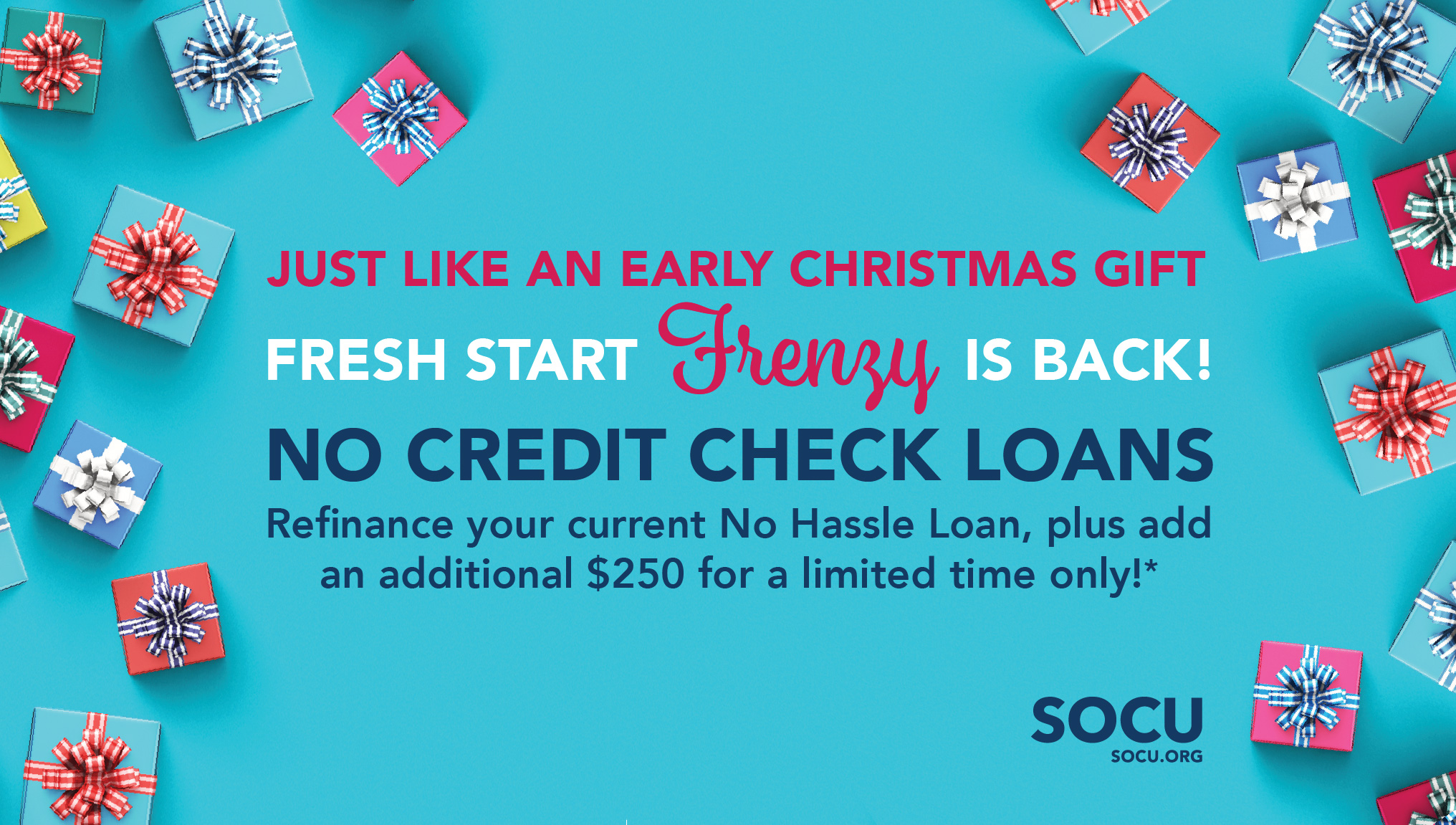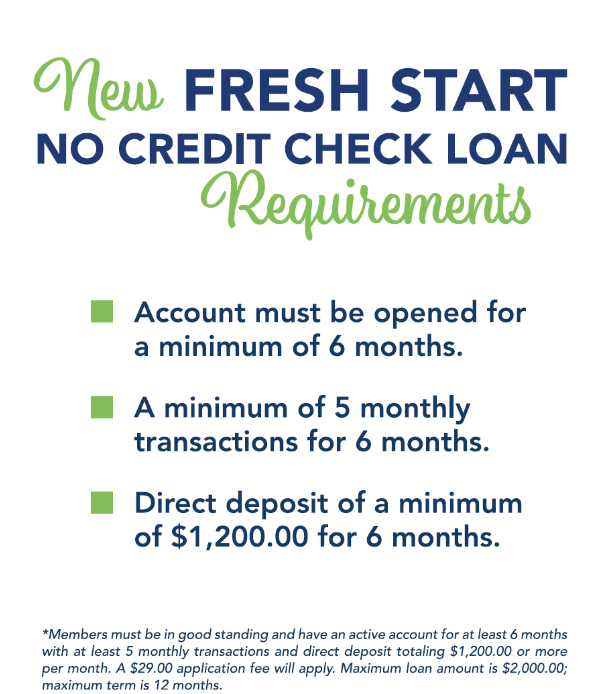 *Members must be in good standing and have an active account for at least 6 months with at least 5 monthly transactions and direct deposit totaling $1,200.00 or more per month. A $29.00 application fee will apply. Maximum loan amount is $2,000.00; maximum term is 12 months. Limited time offer.