♞ 1% Cash Back & 90 Days To Pay - Auto
It's your move, save money by refinancing your vehicle with SOCU!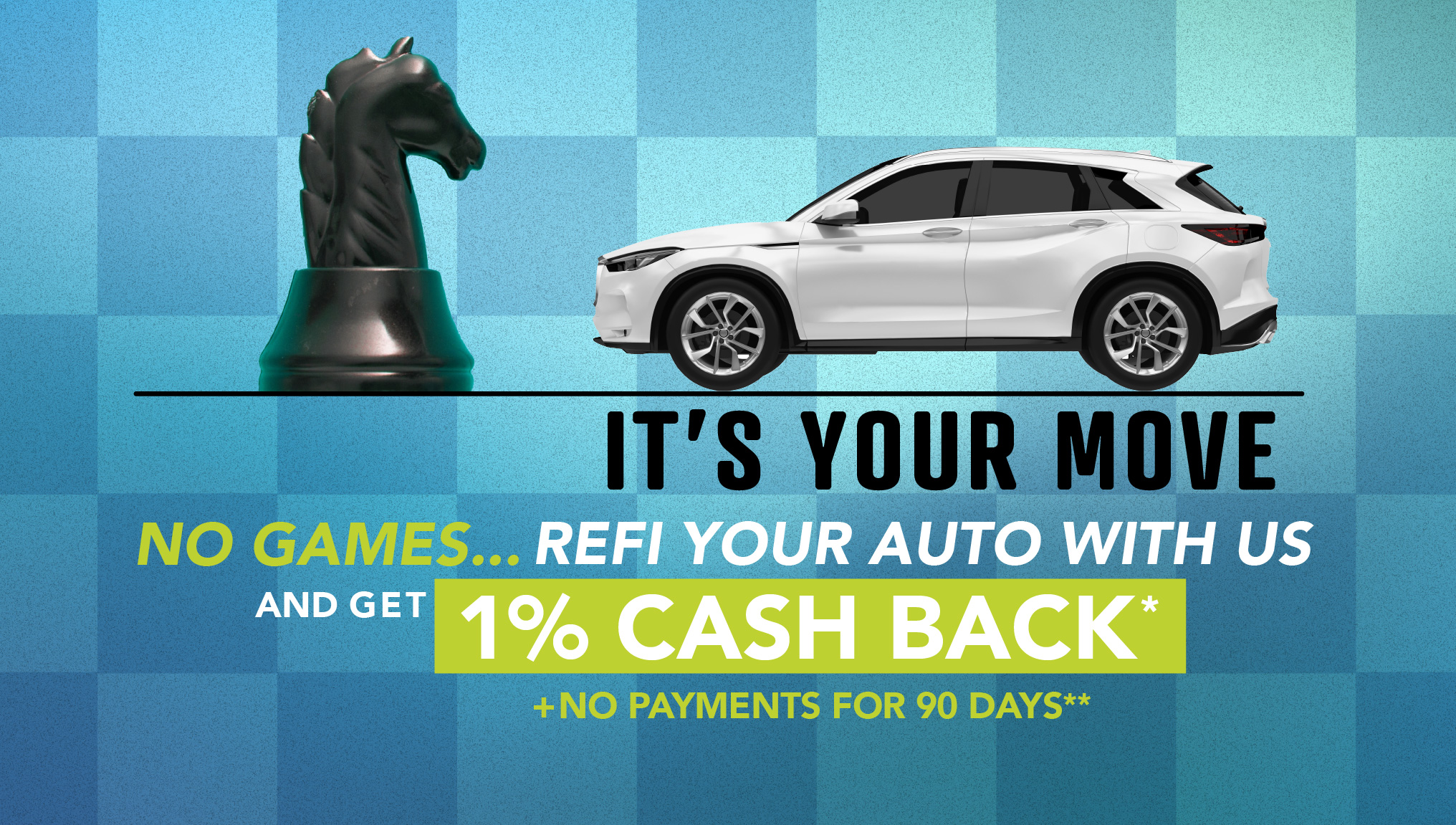 *All loans subject to credit approval. Rate & term will vary based on credit and value. 1% cash back is only for refinances from another financial institution; maximum $750. The loan must be open for 120 days or the 1% cash back will be surrendered. A Form 1099-MISC may be received at year-end for tax purposes. Promotion effective 05/01/2023.
**If No Pay for 90 Days option is chosen, the loan is not eligible for skip a payment program until 12 monthly payments have been made.  Limited time offer.  Federally insured by the NCUA.