🤑 1% Cash Back & No Pay for 90 Days!
June 17th, 2020
Check out this great summer refinance special! Refinance online today!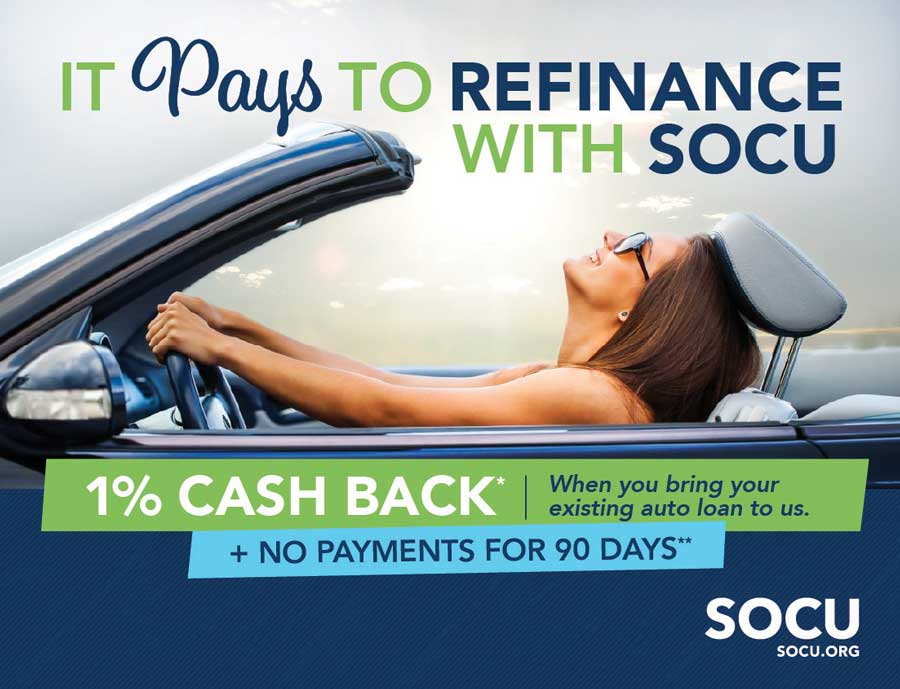 *APR is Annual Percentage Rate. All loans subject to credit approval: Rate and term will vary based on credit and value. The 1% cash back is only for refinances from another financial institution; Maximum $500.00. Loan must be open for 60 days or 1% cash back will be surrendered. **If No Pay for 90 Days option is chosen, the member is not eligible for the skip a payment program until 12 monthly payments have been made. Limited time offer. Federally insured by the NCUA.